Ghadi
A Lebanese production
Directed by Amin Dora
Days went by and I grew up but the neighbourhood didn't.
A gentle warm movie – Ghadi explores the subjects of humanity, hypocrisy, love, and bigotry.  
This social comedy is quite the refreshing change rather than the usual narrative of that country's war times.
The story takes place in a gossipy little fictitious neighbourhood Lebanese village.
It follows the challenge that one family is having and specifically a father caring for the future of his son who has Down Syndrome. Along with revealing the beauty of music and the language of the heart.
No spoilers here.  And I don't do lengthy plot break-downs in my film reviews.
Starring award-winning writer, comedian, and actor, Georges Khabbaz as Leba the father and Emmanuelle Khairallah as Ghadi the son, both with great performances.
The entire family and extended friends of Ghadi are involved in the central scheme of the movie and everyone contributes to what seems like the illogical.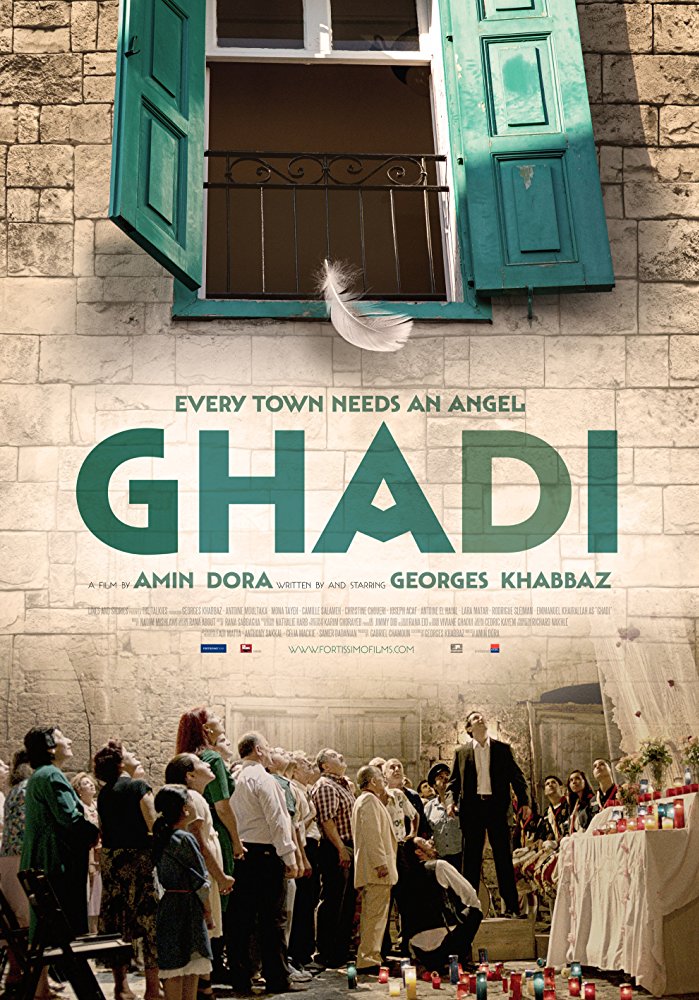 Highly enjoyable are the genuine performances by each village quirky character, showcasing a different Lebanese stereotype as we watch their lives unfold with secrets and superstitions.
Beautifully directed, many thanks to Amin Dora.
Written by Khabbaz – this film has a nice balance of comedy and drama. George Khabbaz was born in Batroun and the film was shot near Batroun, a coastal city with a population of about 20,000 in northern Lebanon and is considered one of the oldest cities in the world.
It's time to see this magical movie – funny, delightful, sweet and uplifting.