Lee Chong Wei: Rise of the Legend
A Malaysian Production
Directed by Teng Bee
A film about dreams and will.
Based on the Lee Chong Wei 2012 autobiography – Dare to be a Champion.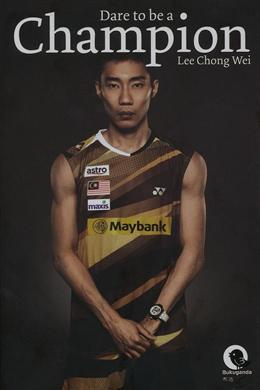 This film shows the journey of badminton legend Lee Chong Wei's life and how he rose to be a global champion.
His determination as a driving force mixed with skills, hardship, struggle, and frustration.
The film evokes an energy that is dedicated to all Malaysian athletes.
With a story that is very tough and real.
A mix of tension, magic, drama, and spirit.
Beautifully shot and stylistic by cinematographer Eric Yeong.  And he made sure to evoke plenty of tension as we watched the national badminton games.  
The film stars two unknowns playing Lee Chong Wei and they did a great job alongside other seasoned actors such as Mark Lee and Rosyam Nor.
If you love badminton, you'll be all set. If you're not necessarily a fan of the sport – you'll still be swept along in the story of a winner.
Since August 21st, 2008 Lee Chong Wei has been ranked as the World's No.1 Player badminton men singles player on the Badminton World Federation (BWF) World Ranking list for more than 172 weeks.
Excellent heartfelt story about being a great sportsman.
I welcome you to Follow me on Pinterest to see lots of fun there.