Let's Eat
A Singapore – Malaysia production
Highest grossing Chinese film of all time.
Directed by Chapman To
If the World were to end tomorrow – what's the last meal you would want to have?
Comedy and food = what a combo!  I'm in J
Chapman To has his directorial debut and stars as a traditional head chef who has worked meticulously for years running the Ah Yong Café for the owner. Chef Dai Hung (Chapman To) has been serving excellent food and now comes into conflict with the owner's daughter who tries to revamp the restaurant to what she envisions as modern times and of what people may want.
Chef Dai Hung's philosophy is: "The simplest things taste the best – the best dishes in the world are cooked this way."
No spoilers here.  And I don't do lengthy plot break-downs in my film reviews.
Quirky for sure.  We expect and welcome that from Chapman To.
You're gonna love many of the characters – like Brushie, Gayon, and Beancurd Flower. Truly hilarious! 
It's fun to see Singaporean comedian Mark Lee who has a small part in the film and stars as the creator of the cooking competition.
Over the years I have enjoyed Chapman To with such offbeat films as The Midas Touch and Mr. & Mrs. Gambler. Chapman To is a household name in the Hong Kong movie scene.  To started in TV and moved on with films having so many silly and nutty supporting character roles.  But don't be fooled – he also has a range that stretches far beyond comedy.  He was nominated for a Best Supporting Actor, Hong Kong Film Award for his role in the gritty film – Infernal Affairs (2002).
For Chinese food lovers –  it will be entertaining and joyful to watch the preparation of food in Let's Eat.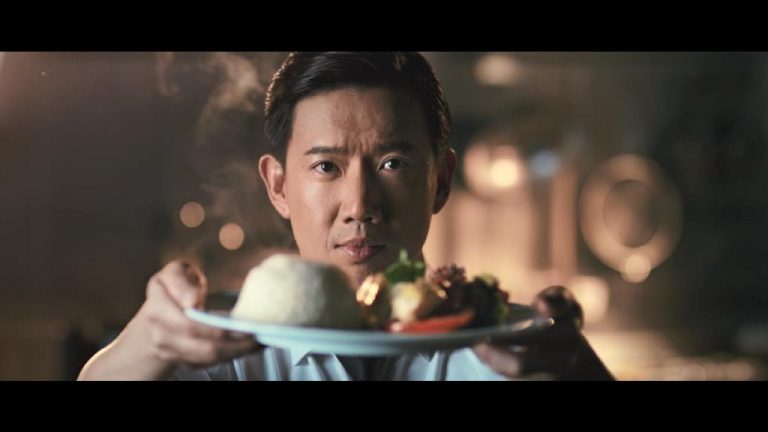 And in this film –I so did want Chapman To…yes,  to cook for me.
Go and see this fun film about the art of cooking with quality ingredients while trying to balance tradition along with innovation – stir in a dash of charm and love.