Self-Care Is Your Health Care!
What to expect about Shirley Meerson  
I am a skilled passionate hands-on speaker and educator. Drawing from my decades of experience as a corporate executive, workplace wellness presenter, project manager of wellness facilities globally, and holistic cancer coach. Adding my expat living, global travel, and my love of cultures with passionate story-telling and research to create experiences.  
I will customize my presentations to your needs and work with you to give your audiences the absolute best. Clients say I am thought-provoking, approachable, detailed, and heartfelt.
Interview
Read my interview with the inspirational magazine –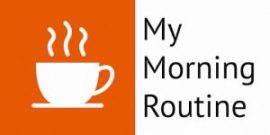 Speaker
Visit my page at Speakerhub

You Run the Day – I don't subscribe to any mentality that you have to "slay your day". I coached so many people who get depleted on that style of mindset. Energy can be generated by other means. It's about you as the orchestra conductor of your day. With stress being the epidemic of our century – people have a hard-enough time maneuvering through the potential excesses.

Meeting Planners
I provide Personalized 1:1 Lifestyle Coaching Experiences to business events, hotels, resorts, spas, wellness centres, and retreats. It's a nice touch to have in-person consultations – everything is so digital these days. Clients receive customized sessions regarding their personal challenges – such as stress, sleeping, dietary, exercise, and doctor's orders. Those over-achievers really do need to solidify a foundation for their own preventative healthy lifestyle. Clients will have a consult with me including a lifestyle assessment of their current situation and where they want to go. I have an abundance of resources, handouts, and freebies as appropriate.

Topics for Workshops, Talks, Presentations
Getting Back to Balance   A refresh of your habits and a look at the basics of living a preventative healthy lifestyle. Primary care physicians don't have the time and it's our responsibility to educate ourselves on what paths we want to take. After all, how we spend our days is of course, how we spend our lives.
Calm Is A Super Power   A deep dive into the benefits of finding an inner place that lessens the grip of anxiety, worry, and troubles.  You want to be able to know calm and to actually use it. Not each moment of the day, of course, but to have access to this place within you that helps you in so many incredible ways.
Smell Your Way To Happiness + Additional Lifestyle Methods   The proven influence of a simple tool as aromatherapy on finding your way back to relaxation. Dance with your sympathetic nervous system to regulate and heal yourself.  Learn how to manage the imbalance of the cortisol nemesis by means of olfactory and the importance of specific foods and lifestyle practices. Resulting in a boost to your focus, motivation, and energy all done by natural means.
Thanks for visiting.
I'll guide you to live a wellness lifestyle that is ageless, meaning timeless.
For more information, discuss an upcoming project, and any other ideas,
please contact me at Shirley@shirleymeerson.com or use this easy form.
---