A warm dan tat will melt in your mouth and taste so scrumptious that you can't eat only one.

A dan tat is a delicious mini egg tart that is in the genre of Cantonese comfort food.
With a light buttery flaky crust and custardy filling…you will not be able to resist.
Dan Tat falls into the category of a dim sum dish.
Make sure you ask for it to be served at the end of your meal….as a dessert.
Asia is filled with fabulous desserts and I recommend you experiment for your pleasure.
I personally am not a chocoholic and find other treats to be more interesting, tasty, and exotic.
Where
The dan tat or mini egg tart may be found in so many cities from Hong Kong, San Francisco, Kuala Lumpur, Macau, Rio de Janeiro, Shanghai and more.
Many bakeries feature the dan tat in a type of heater to keep this treat nice and warm for a quick bite take away.
CNN Staff did a list of World's 50 best foods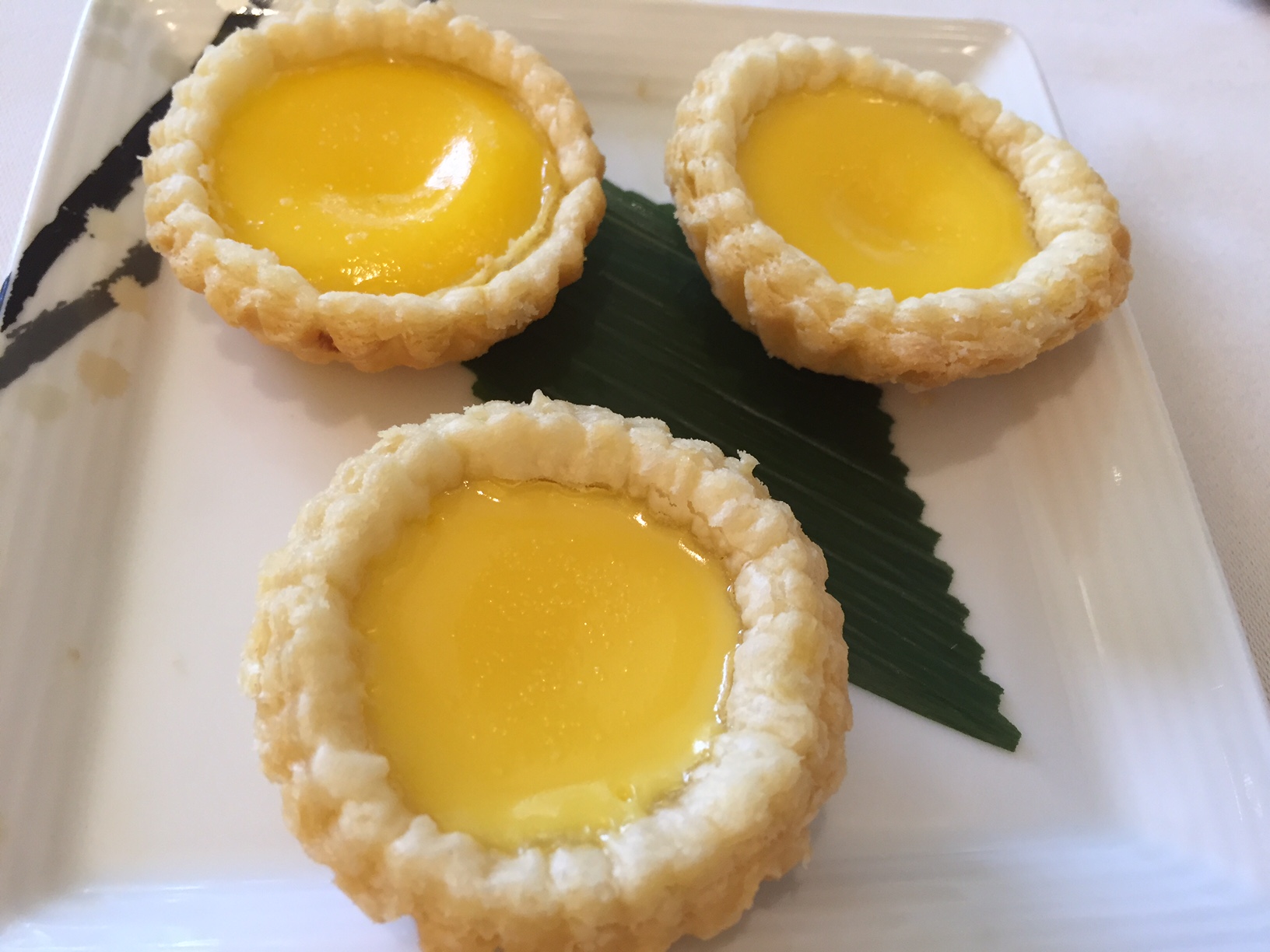 "One of the foods worth traveling the world to gorge on = egg tart from Hong Kong.
Like many classic dishes, the Hong Kong egg tart marries two contrasting textures: crusty, flaky pastry and jiggly, trembling custard.
It's sweet, it's delicious and it's best eaten hot from the oven on the street while queuing up to get just one more.' 
Try eating just one small warm dan tat………..I dare ya!
{Feature image credit: Hizwan Hamid / Time Out KL}
---